Facebook Timeline: below the main features that Facebook will introduce at the beginning of October 2011.
1) The Cover Image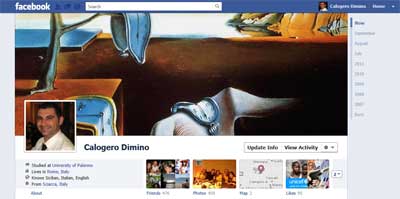 Your Cover appears above your profile picture, and it's the first thing people see when they visit your  timeline.
You can change your cover as often as you like. Like your profile picture, cover images are public, which means anyone visiting your timeline will be able to see them.
An easy way to ensure your cover image is unique is to choose an image from your life, like a photo from a wedding, day at the beach, or birthday party. If you want to use a photo to show solidarity or express support for a cause or organization, you can still post a status or a photo and feature it on your timeline.
Your cover image has to be at least 720 pixels wide.
2) Views


Below the cover image you can find the View Acitivity. See everyting in one places.
This is where you'll find your info, photos, likes, apps and other stuff – all in one central place.
3) Activity Log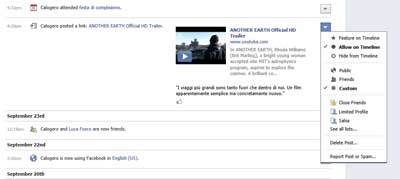 View all your activity. Your activity log lists all your posts and activity back to the beginning.
Go there to change the privacy for individual stories, delete posts and more. This is your private rosource. No one else can see your activity log.
4) Stories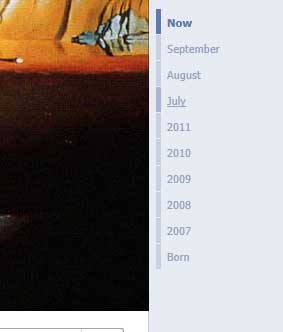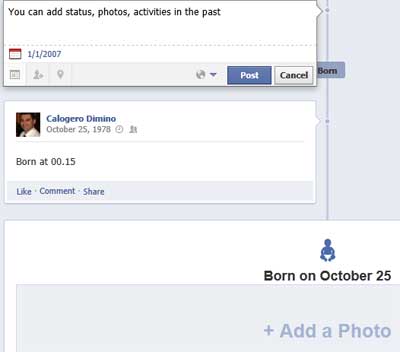 From the little things you do each day to your most important moments.
Scroll back to the beginning or jump to a specific time by clicking the dates along the right side of your timeline.
You can add status, photos, activities in the past, until the day of your birth.
5) Star or Hide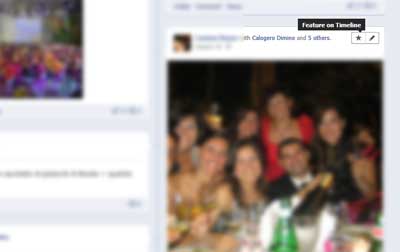 Hover over a story and click the star to expand it to widescreen.
Or click the pencil to hide or delete the post.